Big D's Randy Martin had a strong showing in the Cat. 4 race at the Boulevard Cup on October 17 at Wyandotte County Park.

Randy lugs his single-speed through the sand
Randy rode his single-speed bike in the category 4 40+ race, and placed second to an experienced Eddy Reamer, a mountain bike racer. "He rode over everything," said Randy. "I learned early on that if there is a question on whether or not to ride or run, I run."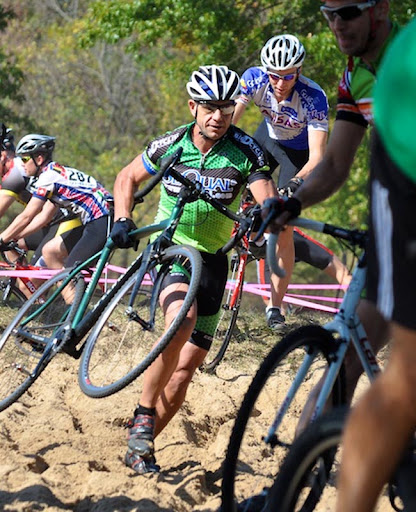 Randy makes his way through traffic
Randy is working hard representing Big D Cycling in Wichita and across the region. As cyclocross season winds down, look for Randy on the road as a formidable force for the team.
Special thanks to Roger Harrison of Lanterne Rouge for allowing us to use his brilliant images.